STYLE
Summer Flicks To Keep You Cool
It doesn't get better than summer; long days filled with sunshine, boating adventures, and filling your days with good old fashioned fun in the sun. Of course, for those of you who can't stand the inescapable heat, finding a suitable place to blast the A/C is always a favorite summer pastime. But just because you're inside relishing the blow of cold air doesn't mean you have to forfeit your summer vibes. Au contraire, what better way to escape the heat than riding it out in the comforts of your air-conditioned living room - while channeling those summer pastimes… straight out of your favorite summer movies!
So next time you're up for some serious #NetflixAndChill, just snuggle up on your sofa, keep a cold beverage on hand with some buttery popcorn, and let that warm summer rush wash over you as you flick through our top five favorite summer films:
NOW AND THEN (1995):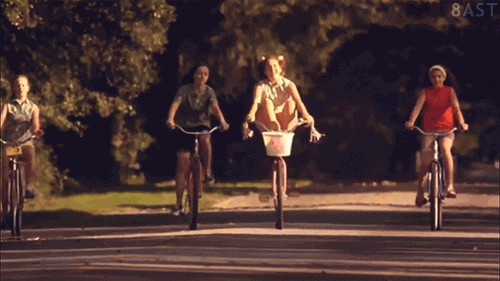 A classic movie of a girl squad coming of age in a small suburban town. From experiencing boobs to their first kiss (with Devon Sawa no less), this quartet of all-star actresses stick out the summer with bicycle road trips, graveyard seances, co-ed baseball games, and much more. Perfect for an all-girls' night.
THE SANDLOT (1993)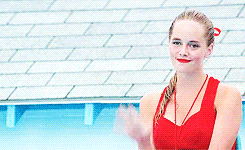 Don't let the idea of teenage boys deter you with this one. When Smalls moves to a small suburban town, he befriends his neighbors to join their local baseball team - until The Beast gets a hold of an autographed Babe Ruth baseball. Sure it's old-school - but it's been quoted for like, for.ev.er…… for good reason.
DIRTY DANCING (1987)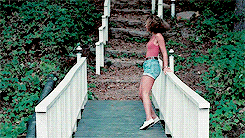 For the romantics at heart there's always Dirty Dancing. Staring Frances "Baby" who falls in love with the camp's bad boy (and dance instructor!) Johnny Castle, this film features some swagger-inducing moves and one giant watermelon. With a recognized soundtrack for the bonus, it's under-rated teenage love at its best.
JAWS (1975)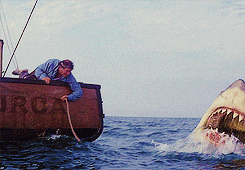 No summer would be complete without a screening of the all-time thriller, Jaws. Probably Steven Spielberg's most iconic production, it all starts with late night skinny-dipping turning an entire town upside down to catch a man-eating great white shark. And whilst the effects might be a bit outdated, it's undoubtedly one of the greatest summer movies ever made.
The Parent Trap (1961) and (1998)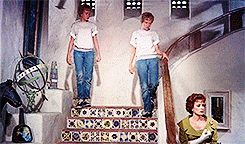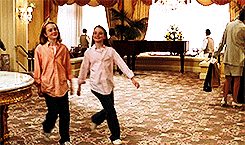 For a classic switch-a-roo, opt for The Parent Trap where two identical twins separated at birth are thrown together again at summer camp. Frenemies soon become besties and the two finagle their way into reuniting their families back together again. While the original is such a classic, who can pass up a young Lindsay Lohan pulling off an English accent?
You may also like
Spring Fever - March Dates Not To Be Missed

Purple Reigns: 2018 Pantone's Color of the Year